In late September 2020, KARMA Malaysia had their first CME wheelchair workshop at the Rehab Department at Sultanah Aminah Hospital in Johor.
→ Check out the Highlights of the CME Wheelchair Workshop
The Benefit of Tilting Wheelchairs
The first half of the CME(Continuing Medical Education) workshop covered the clinical benefits of "Tilting" function, featuring KARMA wheelchair- VIP515. By tilting the wheelchair, caregivers can help the user to shift the pressure away from the hip bones and redistribute it over other parts of the body. This helps reduce the risk of developing pressure ulcers and avoid back pain.
The doctors at Sultanah Aminah Hospital shared with us the importance of having the "Tilt" function on pediatric wheelchair as well and how it can prevent the user from sliding down the wheelchair.
→ You might want to know more about The Benefits of a Reclining and Tilting Wheelchair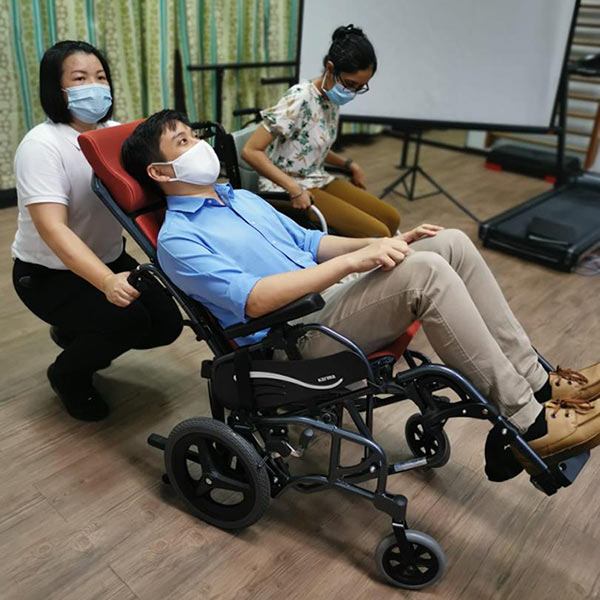 Introducing 2020's Latest KARMA Wheelchair – Agile
In the second half of the workshop, we featured 2020's latest KARMA wheelchair model, Agile. Agile is a transfer wheelchair, meaning it offers flip-back armrest and detachable footrests for easier side transfer in and out of the wheelchair. The agility and the quality of the chair was very well-received by everyone.
Additionally, Agile offers a wide range of seat dimensions and rear wheel adjustments. By adding on a rear wheel adjustment plate, the rear wheel can be configured into a more active or stable propel setting. This model will be available in Malaysia in October 2020.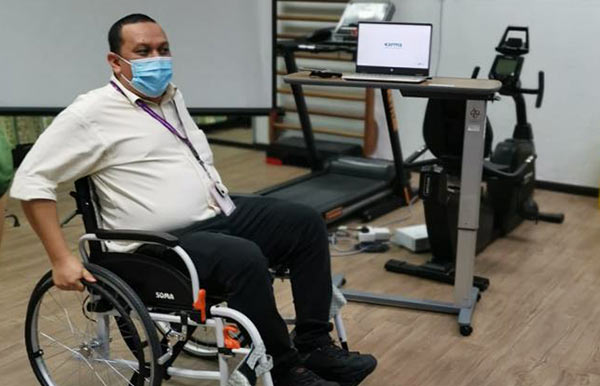 CME workshops are key to promoting KARMA's motto of "A Better Wheelchair, A Better Fit" and therefore a better life for the user.Our aim is for more doctors and therapists to know about the clinical benefits of KARMA medical products. We appreciate all the support from Sultanah Aminah Hospital and hope to meet more professionals in the future.
Book a CME workshop for your hospital!