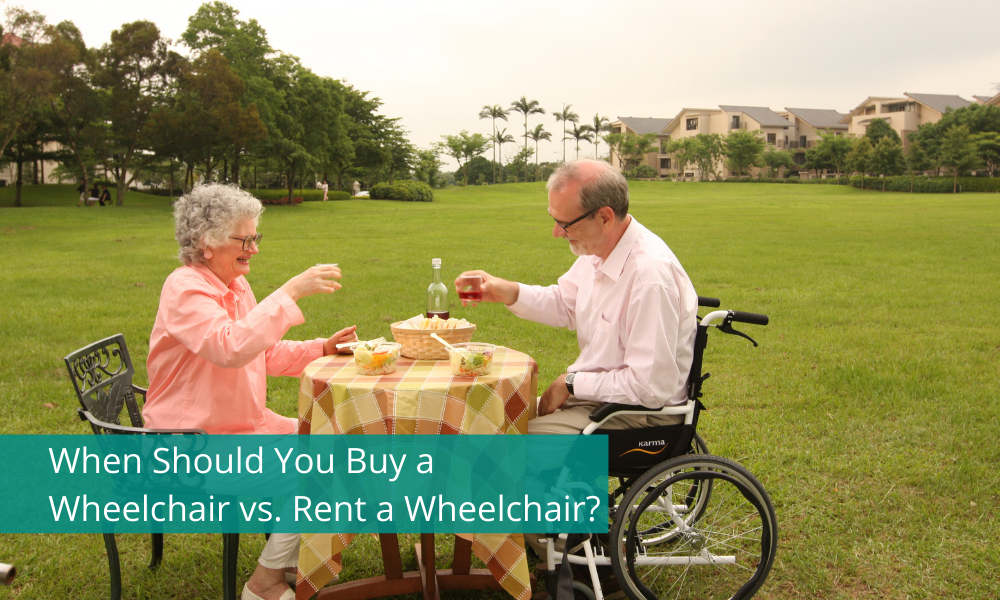 A lot of people don't know that they can rent a wheelchair short term instead of buying one in Malaysia. Renting a wheelchair can save the user money and even allow the potential user's to try out the wheelchair for a period of time before making the decision to purchase. 
Renting a wheelchair for travel in Malaysia
If families with elderly relatives want to go on a holiday, sometimes renting a lightweight wheelchair is easier and more convenient than bringing their current wheelchair. A lightweight wheelchair can have the option to be attendant propelled or self-propelled by the user. The family can even choose a wheelchair with detachable leg rests if the elderly user has difficulty transferring in and out of the wheelchair.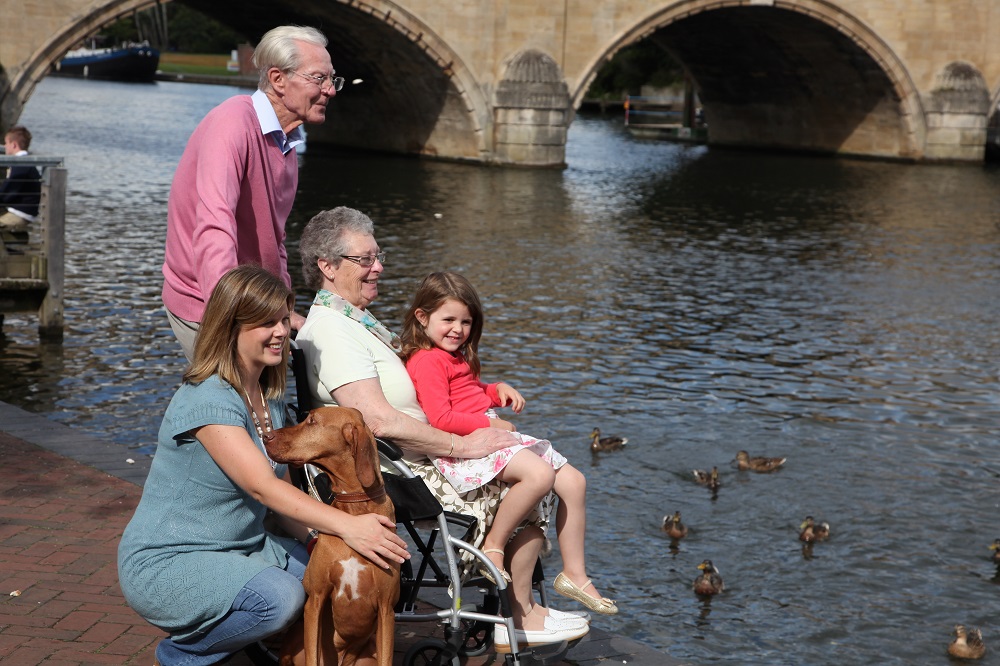 For users with elderly caregivers that want to travel either on a short holiday or grocery shopping, KARMA's Ergo Lite is an overall great choice. Source: KARMA Medical
Renting a wheelchair for rehabilitation
If the user is recovering from an accident and only need a wheelchair for a short period of time, then renting a wheelchair is a great alternative to buying a wheelchair. It will save the user a lot of money and it is more friendly to the environment. Typically those who have a broken leg or hip are ideal candidates to rent a wheelchair for rehabilitation.
In the event that an accident has resulted in an injury such as a leg fracture of hip arthroplasty, users can choose a wheelchair that is going to best facilitate their recovery, for example, a wheelchair with detachable armrests and leg rests. 
Flexx has an adjustable rear wheel axis that can be moved depending on the user's upper body strength and confidence using a wheelchair. When someone is recovering from an injury that takes 6 months to one year buying a wheelchair is not necessary. 
Testing a wheelchair before buying
Users who have suffered from a stroke can be left with limited body functions. Those users left with little upper body strength will often be advised t look for a "high-back wheelchair". A high-back wheelchair typically has extra functions like "Tilt-in-Space" and Recline that are designed to make the user more comfortable. These wheelchairs tend to be a bit pricier than other types of the wheelchair so the family of the stroke patient may want to try the wheelchair for a few months before purchasing a wheelchair.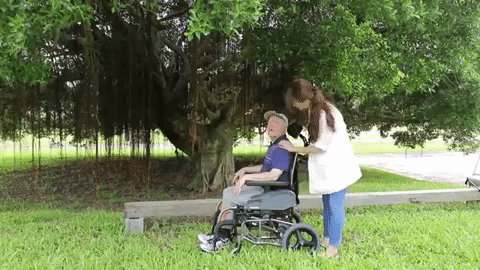 High-back, reclining, and tilting wheelchairs are usually recommended to those who are in long term recovery from a stroke. Source: KARMA Medical YouTube – VIP2 Tilt & Recline Wheelchair.
When is it time to buy a wheelchair instead of rent?
If the user needs a wheelchair for more than a couple of months then it can be more cost-effective to buy your own wheelchair. Buying your own wheelchair instead of renting definitely has some advantages. When the wheelchair belongs to you, you are free to use it whenever you like. Sometimes rent money is called "dead money" because that is money that could have been spent investing in a wheelchair. 
When the wheelchair is a rental, the user may have to pay extra for any damages caused to the wheelchair. If a wheelchair is owned by the user there are no consequences for any damage caused. If the user changes their mind after purchasing the wheelchair or decide they don't need a wheelchair anymore, they can resell it, donate it to charity, or give to someone else who needs a wheelchair.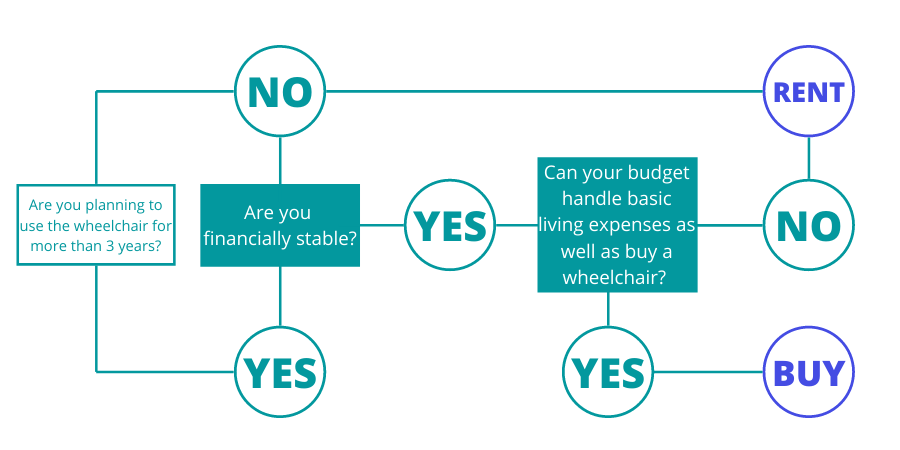 How do you know if you should rent or buy a wheelchair? Source: KARMA Mobility
Where can you rent a KARMA wheelchair?
KARMA Mobility Malaysia is always ready to assist you and help you choose the right wheelchair based on your body size. You can contact us via the following:
Address: Suite W1106, 11 Floor West Wing, Wisma Consplant 1.
                No. 2 Jalan SS16/4, Subang Jaya, 47500 Selangor.
Office Contact: +603 5612 1921
Email: [email protected]
WhatsApp: 6010-233 1921
HomeCare Shop offers a wide range of Health Care Products & Medical Equipment from over 20 trusted brands. 
Address:  Pinang Medical Supplies Sdn Bhd
                  3-2-3, Lorong Delima 20,
                  11700 Penang, Malaysia
Contact:+6012 406 8220
Email: [email protected]
Where you can buy a KARMA wheelchair?
Wheelchairs are available at all pharmacies in Malaysia like Caring Pharmacy, Alpro Pharmacy, AA Pharmacy, Big pharmacy, independent pharmacy, Homecare shop and etc.
We're here to help
If you need further assistance to decide whether you should rent ot buy a wheelchair, KARMA Malaysia is always here to assist. Talk to a KARMA representative today! 
Call us: 03-5612 1921 / 010 – 238 1921
Email us: [email protected]