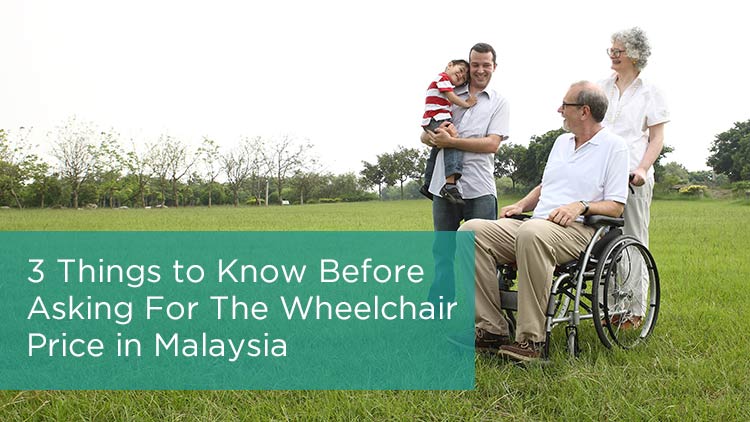 At KARMA we understand better than anyone that there is no one wheelchair that fits every user. While the cost price is important, getting a cheap or used equipment may not be more cost-effective. From our wheelchair consulting experience in Malaysia, we've seen similar mistakes occur every day in wheelchair purchase. This is why we are going to share with you the three most important questions you should ask yourself before even looking into the price of a wheelchair in Malaysia. 
Who

is the

caregiver? Can they carry heavy things?
Before asking about the price of a wheelchair in in Malaysia, first consider that the cheapest wheelchair in Malaysia on the market can weigh up to 20-25 kg. If you have someone young and healthy to help you to carry it around, then it should be okay. However, most of the caregivers in Malaysia are females who are in their 50's. They are therefore likely to be exposed to long-term back injuries when carrying heavy equipment and taking care of their family members.
A lightweight KARMA wheelchair in Malaysia weighs just 11-15 kg and saves caregivers from injury. If your caregiver is over 40 years old, it is strongly recommended that you choose a lightweight wheelchair. Reports show people over 40 years old should not carry things that are heavier than 10 kg.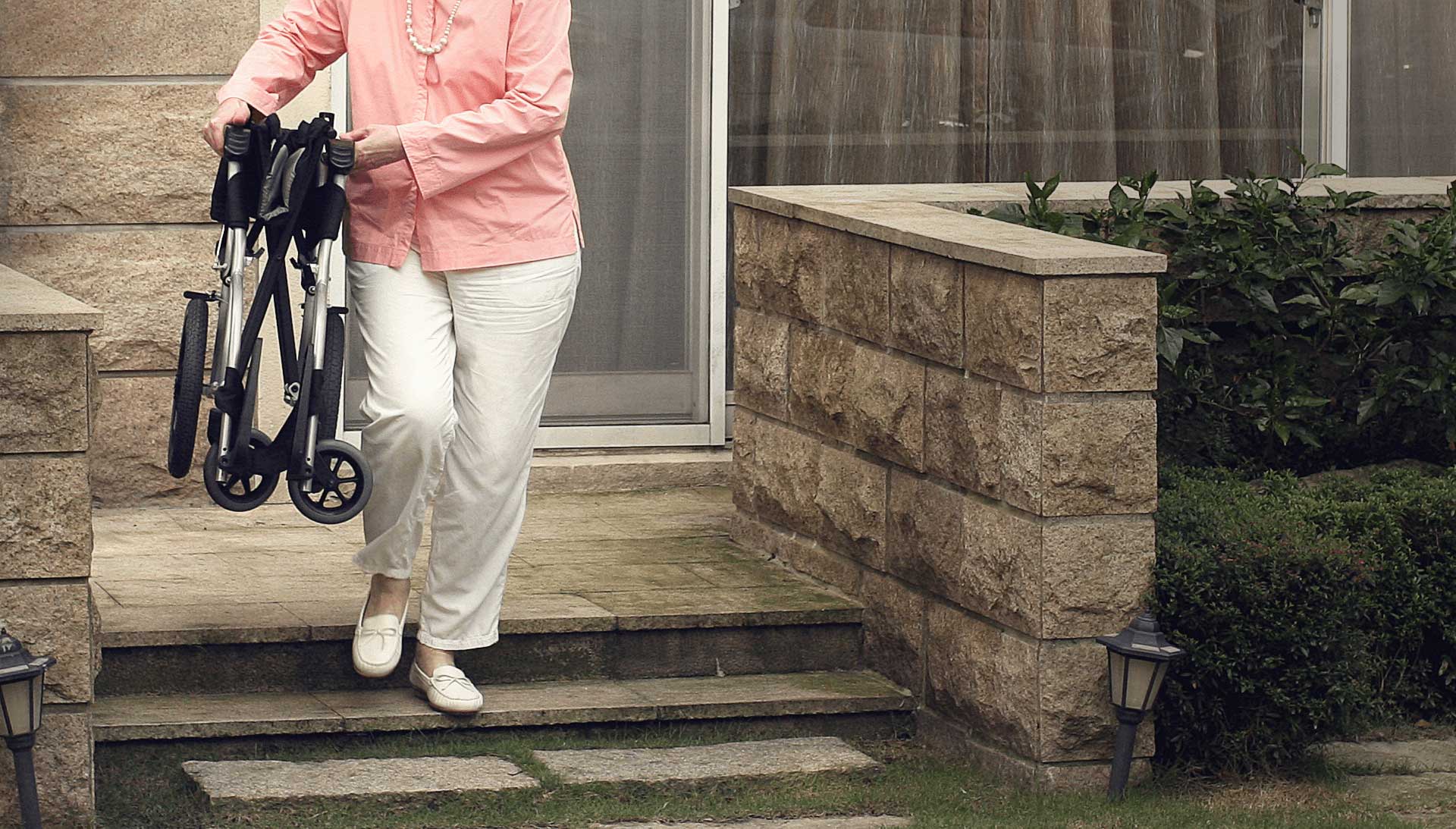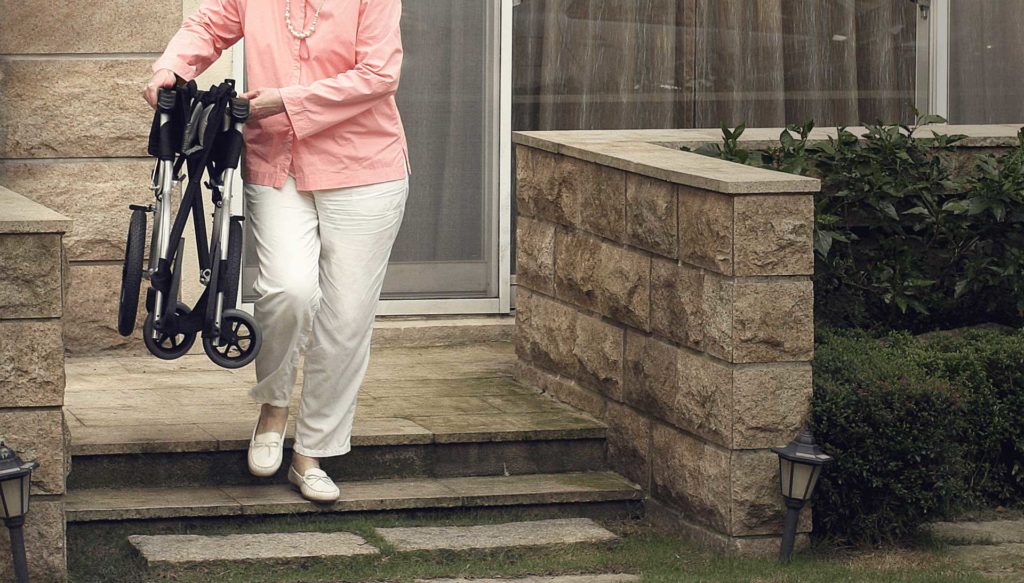 Research shows that people over 40 should not carry anything over 10 kg, otherwise they risk back injury.
Source: KARMA Medical
How big is the trunk of your car?
The most common mistake people make when buying a wheelchair in Malaysia before even considering the price is that the wheelchair cannot fit into their car. Wheelchairs with a foldable backrest, can have the height be reduced by about 25 cm, which is convenient for storage. A compact wheelchair is important for storage as well as being able to fit into the trunk of your car or if you are traveling by bus, train, or plane.
Large rear wheels sized 24" or 22" are more suitable for outdoor use and self-propelling. Smaller rear wheels sized 16" or 14" tend to be more maneuverable in restricted areas like the restroom and small space dining halls. The different rear wheel sizes can reduce the total width by about 3 to 5 cm. Different rear and front wheels size can reduce the total weight of the wheelchair by about 800 grams. 
All of these aspects should be considered when factoring in the price of a wheelchair in Malaysia.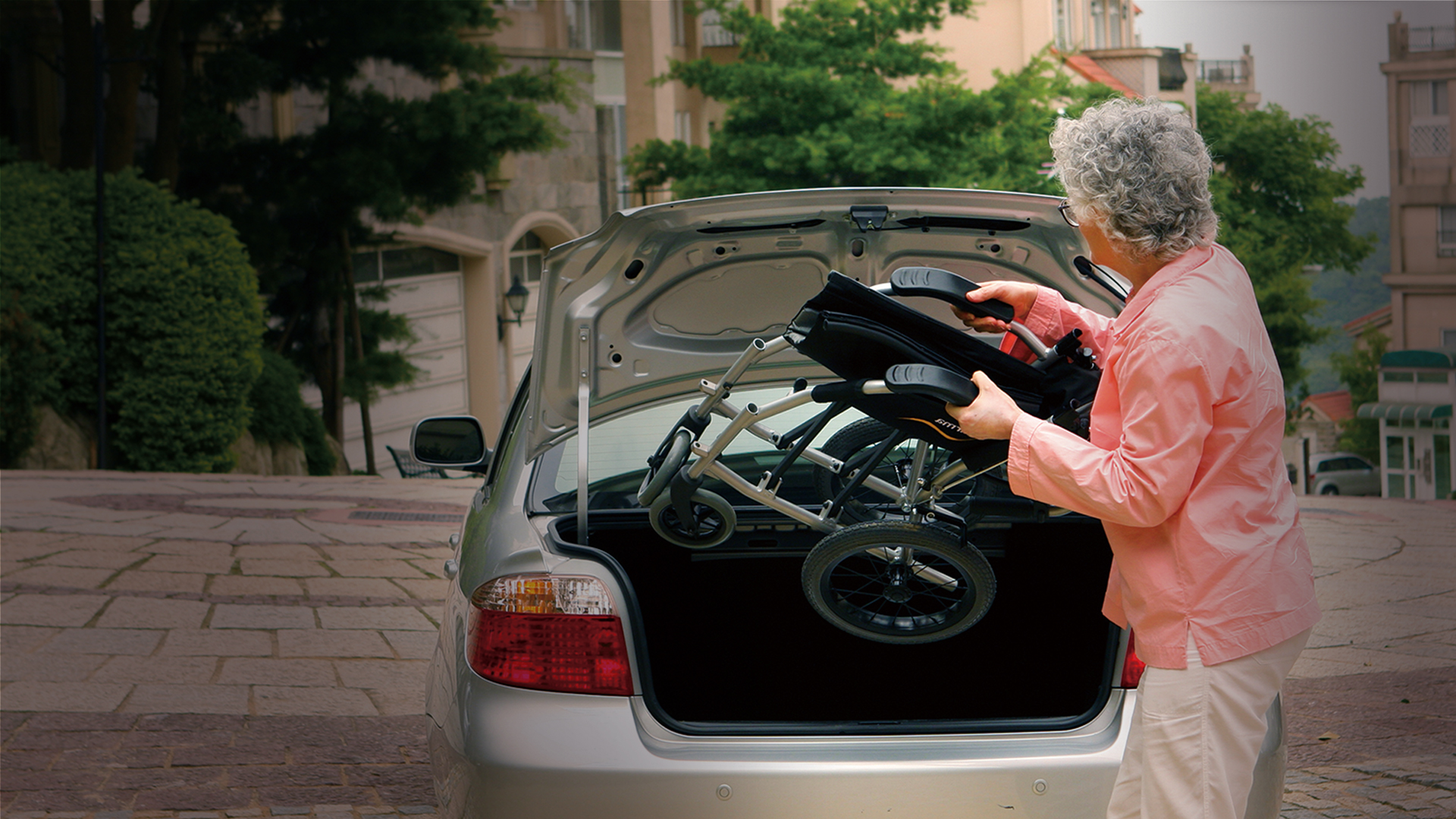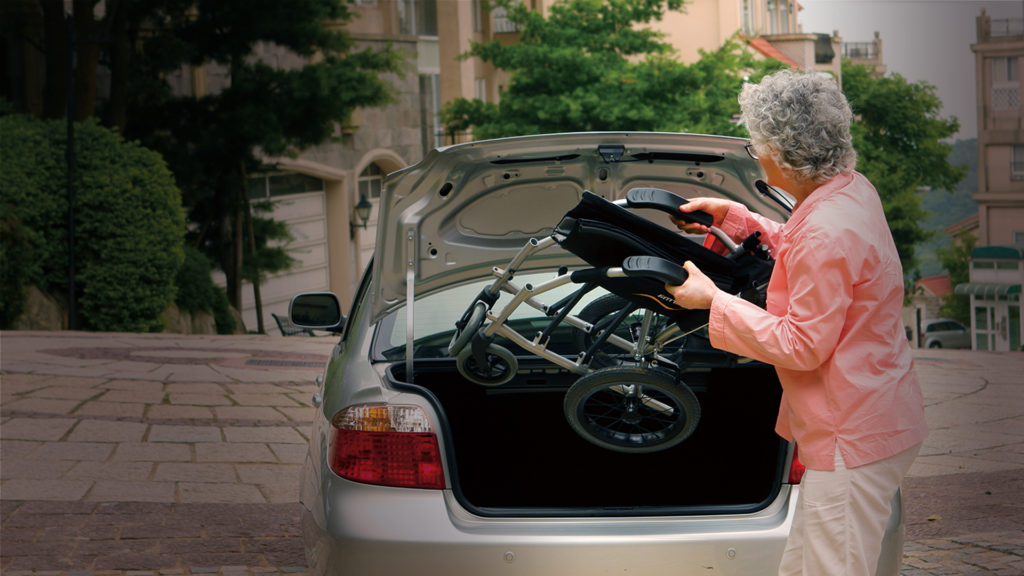 The no.1 mistake that most people make when buying a wheelchair is not to check that it fits in their car trunk! Make sure to check the dimensions of the wheelchair and your car first!
Source: KARMA Medical
What is the difference in quality vs price?
No one likes to pay for a bad quality product. Unfortunately, when it comes to medical devices, you get what you pay for. Here are some tips to help you see the differences between quality and price in Malaysia:
If you are not going to be using a wheelchair for more than a year, we recommend t

hat you

 

rent a wheelchair

, not buy. But still, rent a lightweight high-quality wheelchair, as it is safer for the user.
The lighter a wheelchair, the less force is required by the arms are required to propel, stopping and rolling, particularly uphill. It is also lighter to lift into a car.
A high quality wheelchair also tends to move straighter and have less rolling resistance.
Good quality and durable sturdy wheelchair frames should last at least 3 to 5 years with minimal services.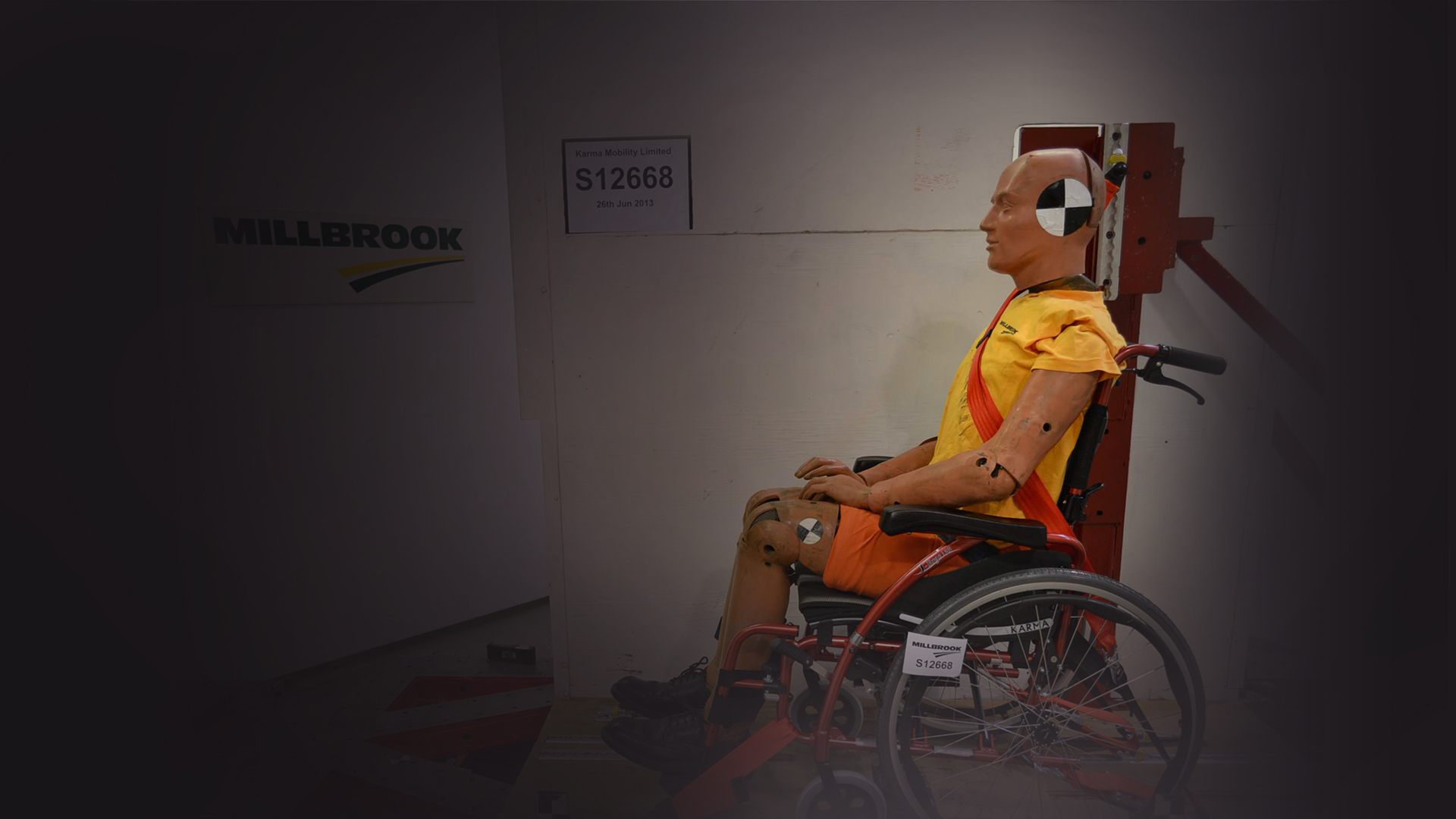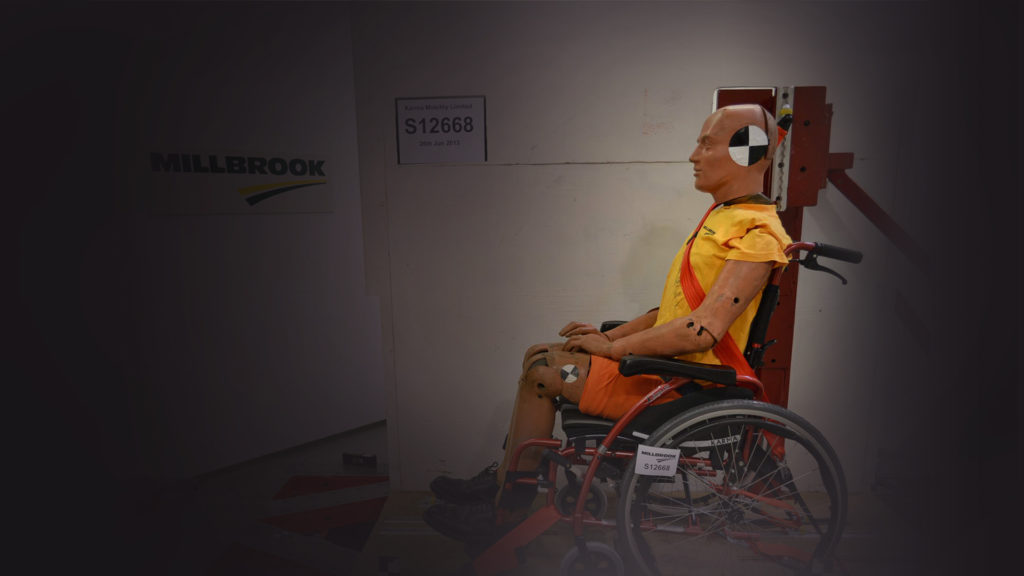 If you are planning to use your wheelchair as a seat in a car, make sure that it has been crash tested. Source: KARMA Medical
Source: KARMA Medical
We're here to help
If you need further assistance to find a high quality in wheelchair in Malaysia taking into consideration you needs and of the price, KARMA Malaysia is always here to assist. Talk to a KARMA representative today! 
Call us: 03-5612 1921 / 010 – 238 1921
Email us: [email protected]