"KARMA's mission is to enrich the lives of physically challenged people with reliable, high-quality products."
KARMA represents "action." We take action to help seniors and people with disabilities lead fulfilling lives by ensuring they get a wheelchair that fits them. In this post, we'll share how our innovative design process has evolved and ensures the wheelchair you choose fits you!
Rigorous user-friendly design
In KARMA's early days, we pledged to design and produce high-quality wheelchairs that are thoroughly tested, durable, and above all, easy to use. As our reputation for high-quality products grew, KARMA was welcomed by users in international markets where there was a strong demand for user-friendly wheelchairs.
In 1991, KARMA was the first foreign aluminum alloy wheelchair exported into Japan. KARMA Mobility UK was established in 1999 together with a UK partner who was the catalyst in ensuring KARMA wheelchairs were crash-tested, meaning they are safe for use in a motor vehicle. The KARMA Medical Malaysia office was established in 2019 with a dedicated team to continue building awareness of wheelchair innovation in Malaysia.
We believe every user should love their wheelchair. That's why we developed new products in collaboration with global partners to meet diverse needs by enhancing our range's usability and adaptability.
In 1999, KARMA founded the Custom-made Department to develop products tailored to the specific needs of the user. In 2008, KARMA introduced the innovative VIP 515 foldable Tilt-in-Space wheelchair. In 2015, our EVO Lectus power wheelchair won the 2015 iF Design Award, one of the most important design prizes in the world.
While Karma's design philosophy has evolved, one thing has remained the same: compassion for our customers always guides our product development.
The Karma Fit: designed for every body
Not all wheelchairs are made equal. The Karma Fit guides our research and development process ensuring we prioritize diverse user needs. We never produce one-size fits all products – there's simply no such thing in our books!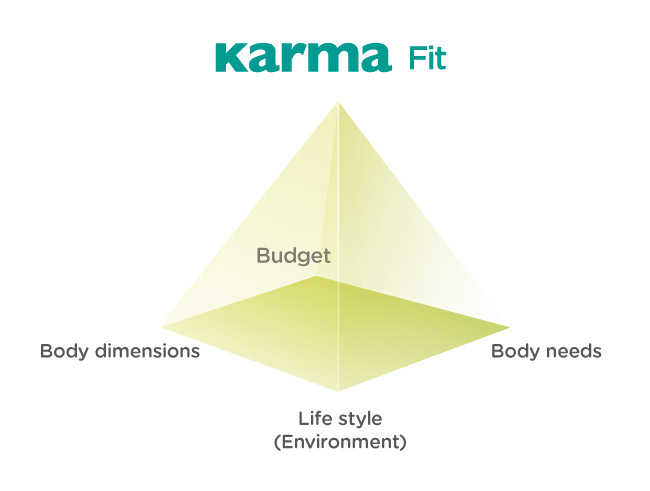 The Karma Fit takes into consideration:
Budget – Your price range
Physical conditions – Your mobility, balance, and posture
Body dimensions – Your body size and shape
Lifestyle – Active/semi-active, indoor/outdoor, rural/urban, limited space, etc.
Our range of innovative wheelchairs is completely inclusive, thus ensuring optimal comfort and mobility. This attitude also extends to caretakers of our wheelchair users. These factors are key considerations when shopping for a wheelchair of your own. Because we design with these attributes in mind, it's easy to find the perfect fit to meet your unique needs.
Karma wheelchair innovations
Here are a few examples of KARMA's most innovative products and designs that deliver the promise of exceptional quality, comfort, and mobility in style.
Karma S-Ergo Wheelchair Seating System

The S-Ergo Seating is a globally patented seating system designed to relieve basic seating pressure for wheelchair users. It negates the need for a customized and pricey cushion while ensuring the wheelchair remains lightweight.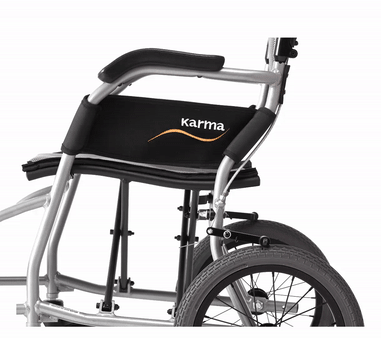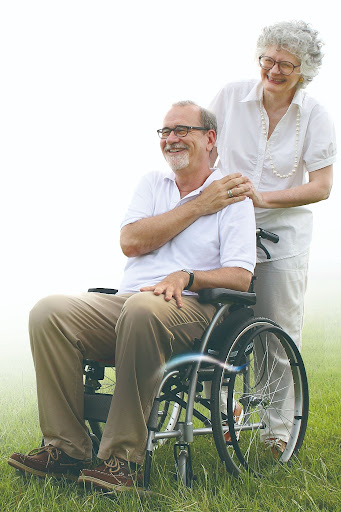 The innovative Push & Pull attendant brakes allow the caregiver access to the parking brake without having to lean forward. Just push the attendant brake to park the chair, and pull to unlock.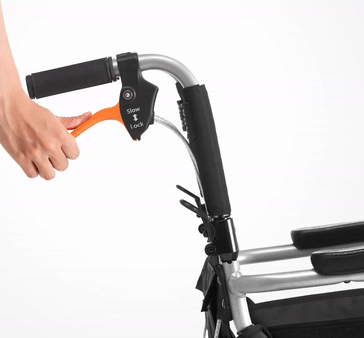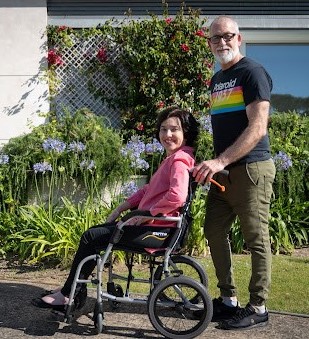 Karma Evo Altus Standing Power Wheelchair
The award-winning power standing wheelchair, EVO Altus, is specially designed for wheelchairs users who want to live a more independent lifestyle. This exceptional chair has not just one, but three ways to stand up. The modern design is stylish and has proved popular among customers around the globe.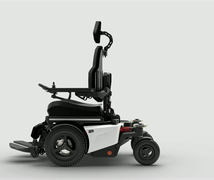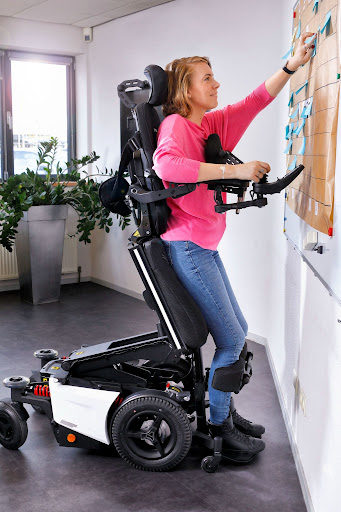 We are here to help
KARMA Medical cares about giving you a wheelchair that fits you and your needs. We take into account your budget, physical condition, body dimensions, and lifestyle to ensure you find the perfect fit. Over the years we've expanded innovation for both and manual wheelchairs to provide the best possible products for our customers.
If you need assistance finding your perfect fit wheelchair, don't hesitate to contact the team at Karma Medical.