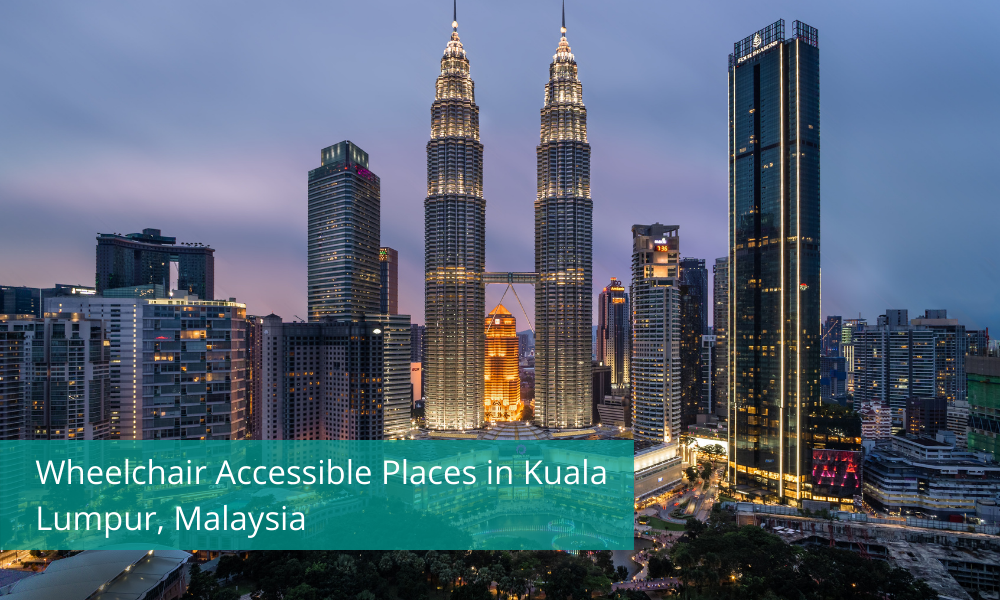 Photo by Esmonde Yong on Unsplash 
As the capital city of Malaysia, Kuala Lumpur is a fascinating destination with many attractions. But did you know that Kuala Lumpur is one of the most wheelchair-friendly cities in South East Asia? The Malaysian government aims to make all attractions in our cities wheelchair-accessible. Today we want to list down the top places in Kuala Lumpur that are wheelchair accessible!
1. Petronas Twin Tower
The most popular and first destination is the Petronas Tower, the twin skyscrapers in Kuala Lumpur. Petronas Tower was the world's tallest building in the world from 1998 to 2004. All of their Customer Relations Officers are professionally trained to provide the required assistance for elderly and specially-abled visitors. The Petronas Tower also provides a complimentary wheelchair on a first-come, first-served basis and fully wheelchair-accessible toilets which are specially designed to accommodate visitors who have additional needs. 
The Petronas Twin Towers tours are also wheelchair accessible and available every day of the week except Monday. Tours are scheduled from 9 a.m. to 9 p.m. Tickets are available starting at 8:30 a.m. at a desk in the lobby of the towers or online (www.petronastwintowers.com.my.)
Address: Concourse Level, Petronas Twin Tower, Lower Ground, Kuala Lumpur City Centre, 50088 Kuala Lumpur, Malaysia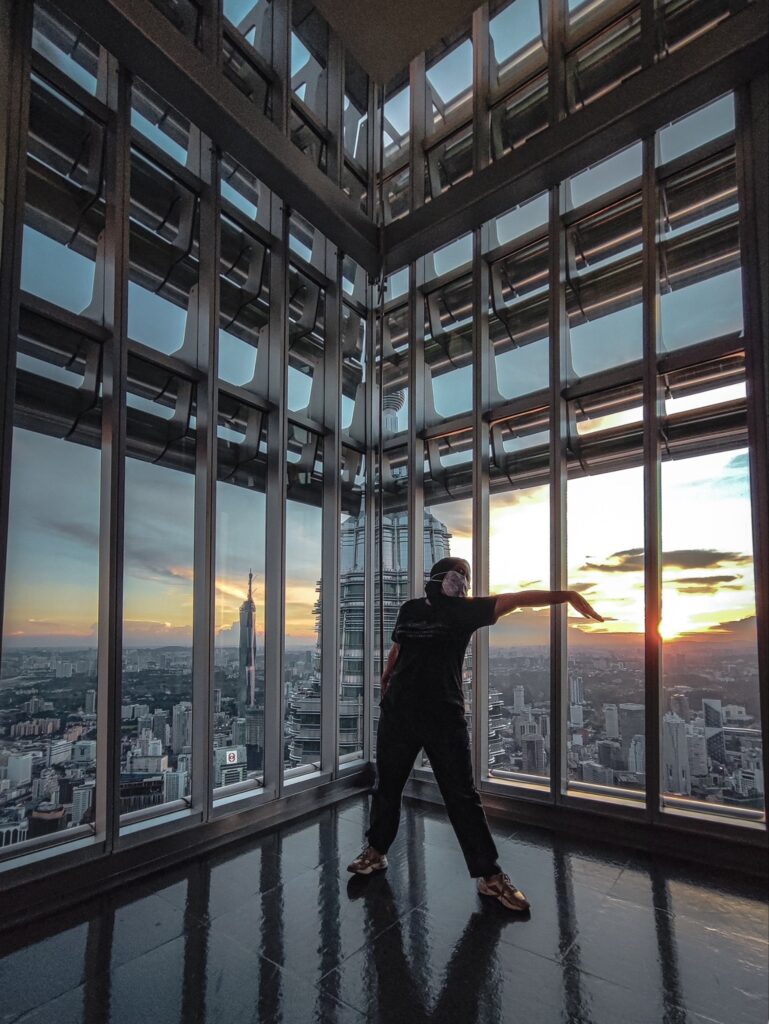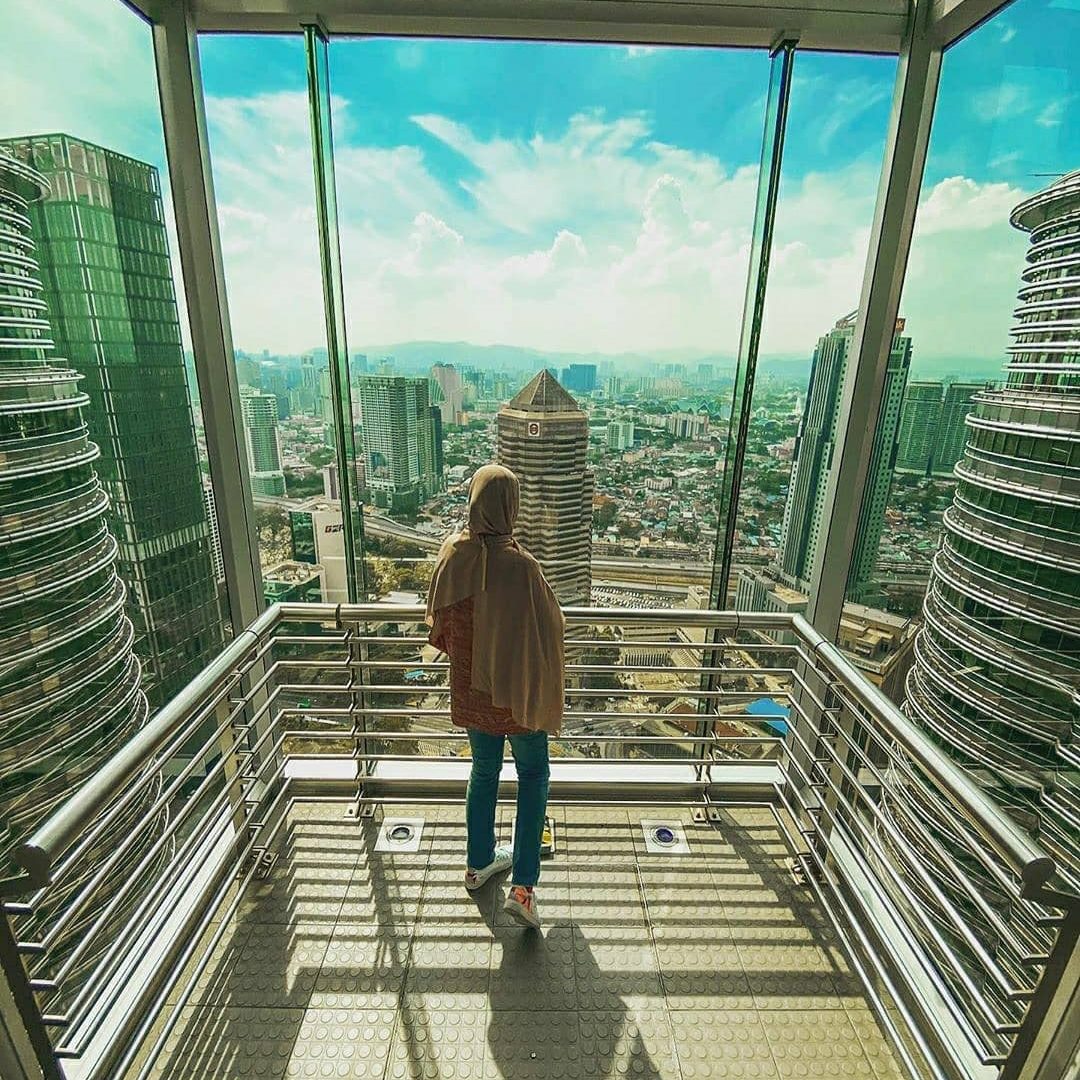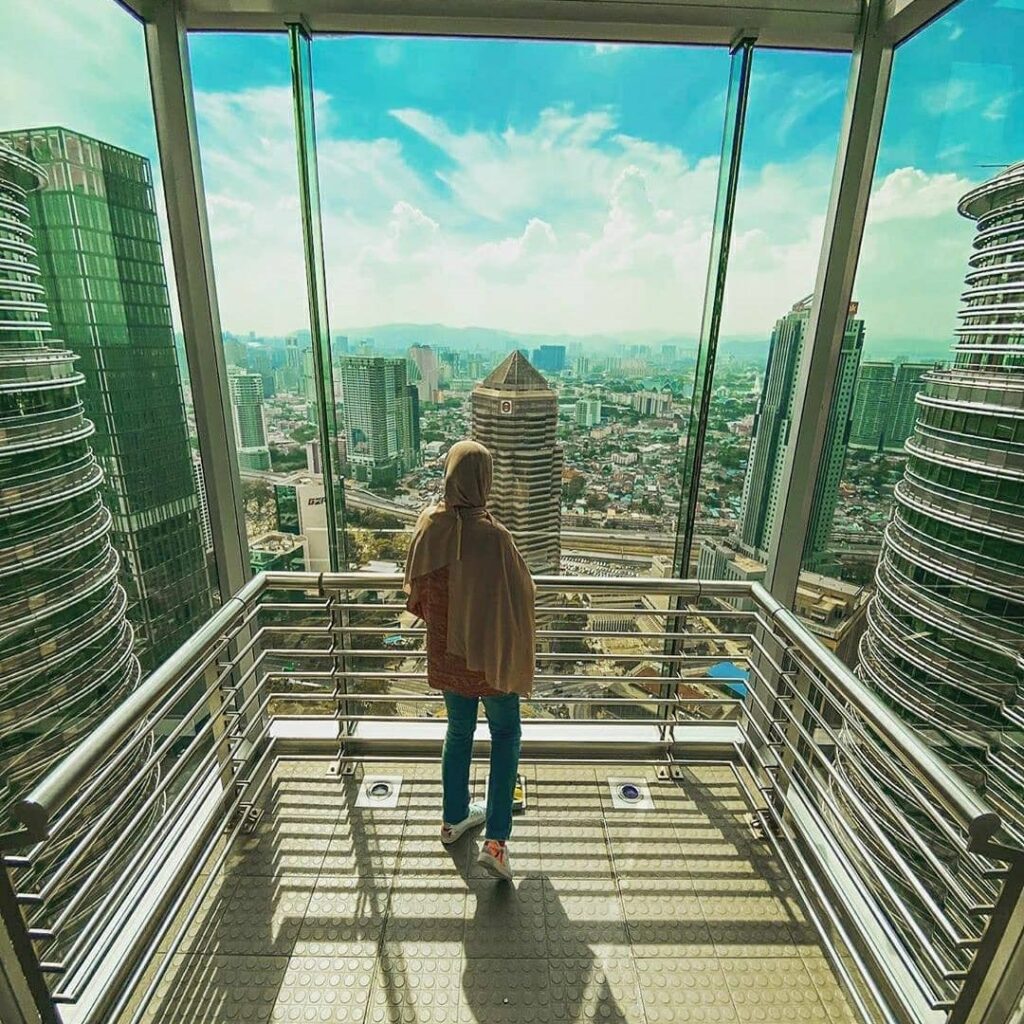 View from inside Petronas Towers by Petronas Twin Tower's Facebook
2. 

Kuala Lumpur City Center Park
Twenty hectares of land make up the Kuala Lumpur City Center Park, which is located at the foot of the Petronas Twin Towers. Located within the city's Central Business District, the park is free to use and is a great place to relax. Park designers hoped to "leave the world a little more sensitive and educated about nature." 
The KLCC park has a lake, jogging tracks, a kid's playground, and a splash pool. The park is wheelchair accessible, with paths that are smooth and well-maintained. Accessible bathrooms are also available.
Address:KLCC, Lot No. 241, Level 2, Suria, Kuala Lumpur City Centre, 50088 Kuala Lumpur, Malaysia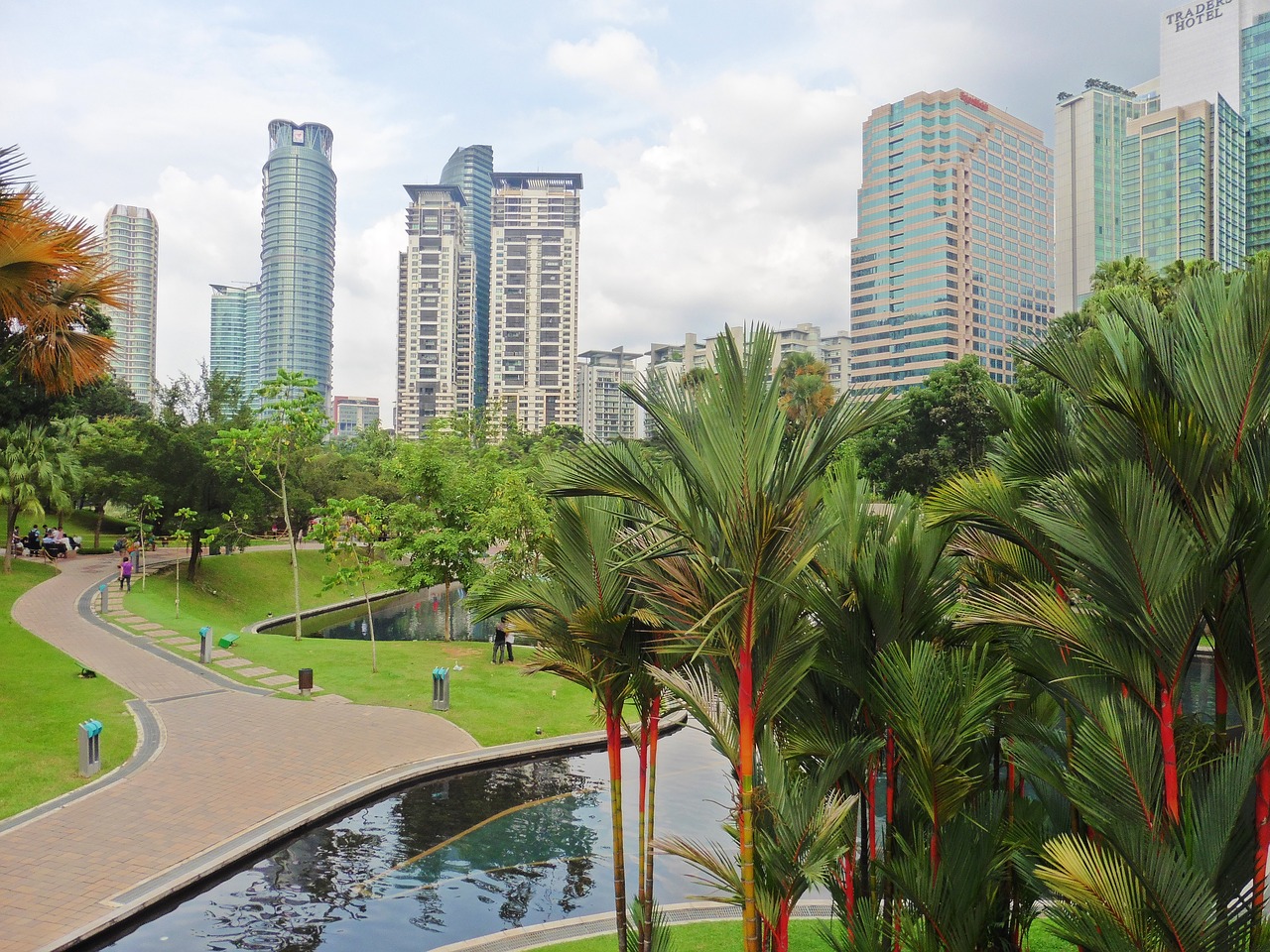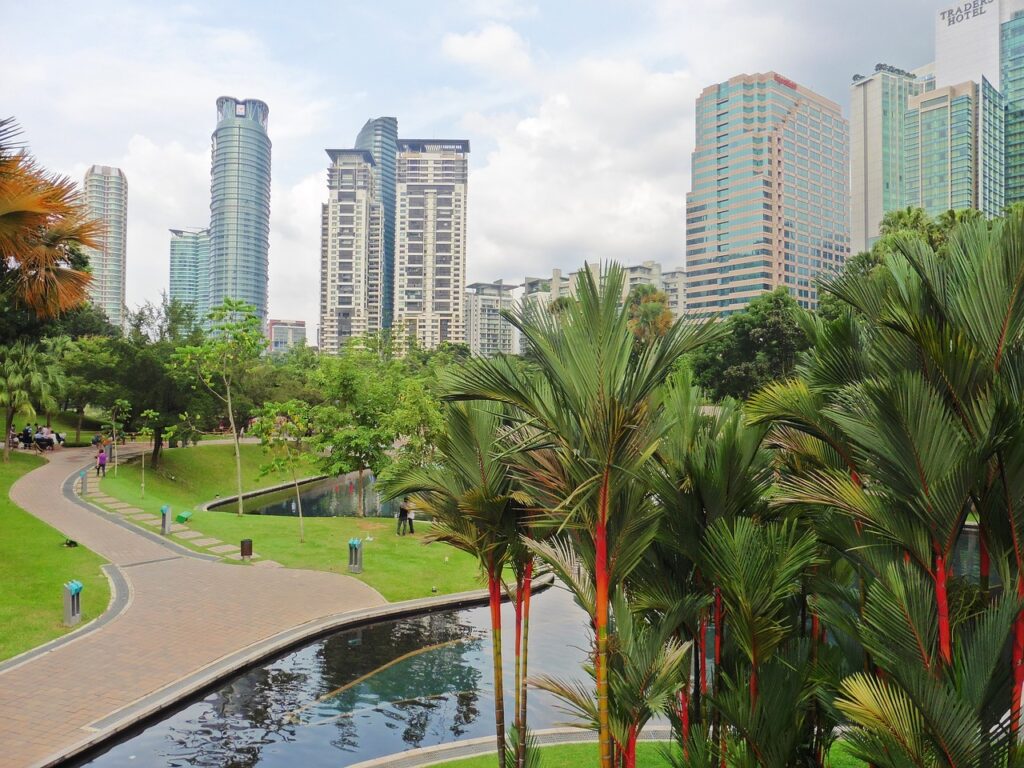 Photo by Pixabay
3. 

Aquaria KLCC
The oceanarium which is located beneath Kuala Lumpur Convention Centre includes marine life from Malaysian waters and around the globe, along with Malaysia's first underground aquarium exhibit. There is a wheelchair-accessible lift available and most exhibits are wheelchair-friendly. At the ticketing counter, wheelchairs can be rented with an ID, however, note that lighting can be quite dim in some areas. The admission price is RM71 for adults, RM61 for children (3-12 years old), and RM16 for disabled. Aquaria Operational hours are from 10:00am – 7:00pm (last entry 6:00 pm)
For more information visit Aquaria KLCC's website (https://aquariaklcc.com/)
Address: Kuala Lumpur Convention Centre, Jalan Pinang, Kuala Lumpur City Centre, 50088 Kuala Lumpur, Wilayah Persekutuan Kuala Lumpur, Malaysia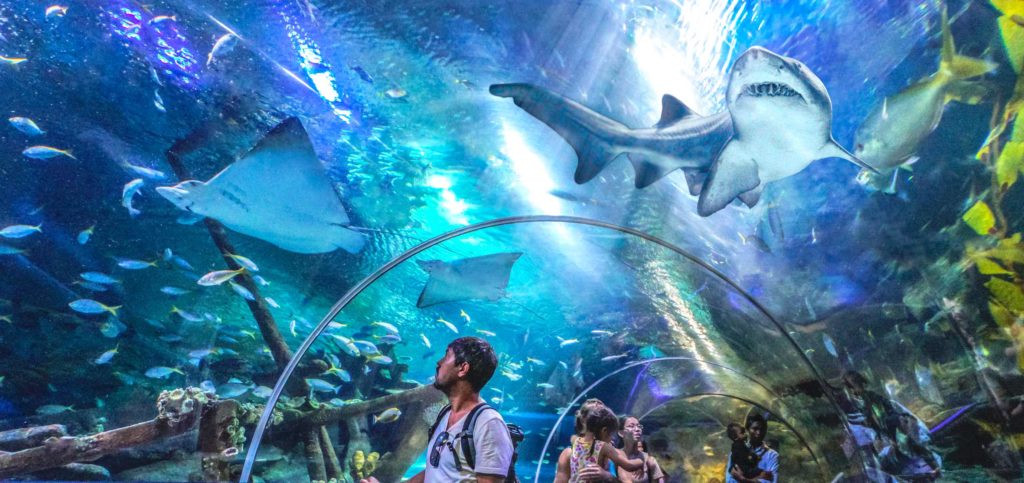 Photo by irent365.com
4. 

Kuala Lumpur Tower
The Kuala Lumpur Tower is a communications tower located in Kuala Lumpur, Malaysia. With an antenna added, the tower reaches a height of 421 meters (1,381 feet) and is the 7th tallest freestanding tower in the world. The tower's lower floors are accessible by a stairwell and elevator. It also contains a revolving restaurant, providing diners with a panoramic view of the city.
The KL Tower is not only used for broadcasting, but it is also a popular tourist attraction. The observation deck of the tower is the highest point in Kuala Lumpur that is open to the public. It is used to observe the crescent moon, which marks the beginning of Ramadhan.
Wheelchair access is available at the KL Tower observation deck. There is an elevator to take you to the top. The admission price for adults is RM52. The tower operational hours are from 9:00 am until 10:00 pm.
For more information, visit the tower and restaurant websites at (www.menarakl.com.my) and (www.atmosphere360.com.my)
Address: No. 2 Jalan Punchak Off, Jalan P. Ramlee, 50250 Kuala Lumpur, Malaysia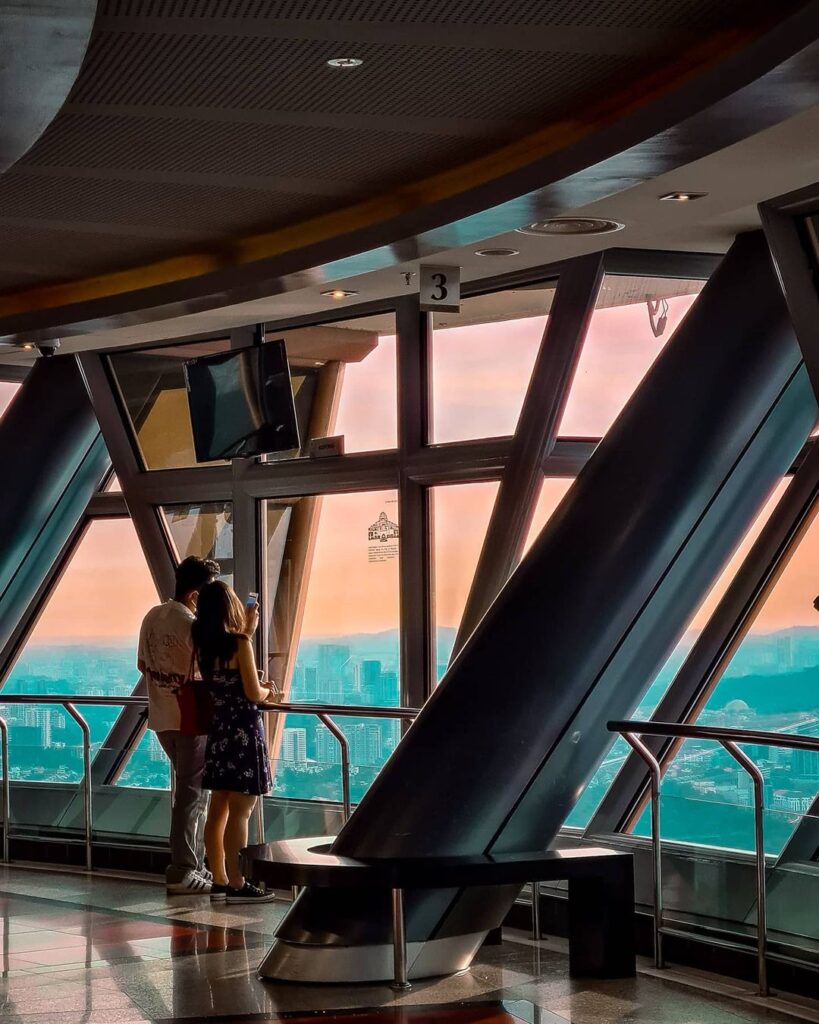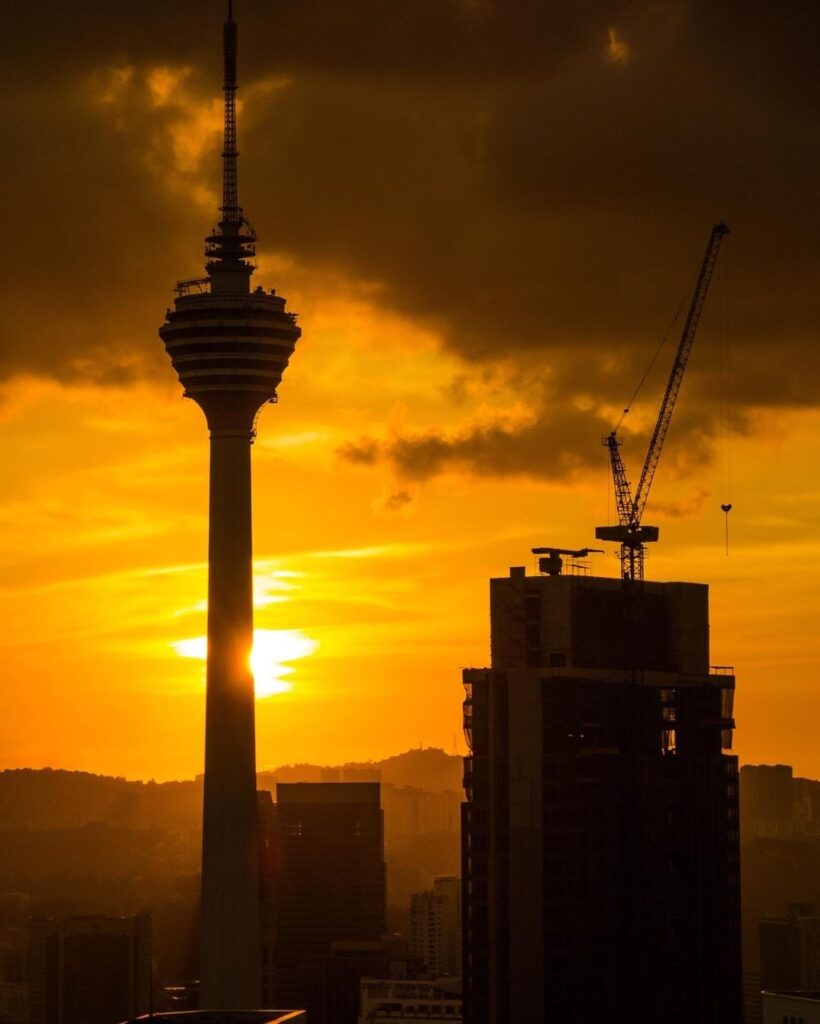 Photo by Kuala Lumpur Tower's Facebook
5.

Pasar Seni/ Seni Market
In 1888, this market began as a wet market. Today, it is a prime destination for Malaysian culture, arts, and crafts. Although there are multiple floors at the market, there are accessible lifts, toilets, and parking areas. A wheelchair-accessible entrance is located on the south side. Wheelchairs are also available at the information desk. The market operating hours are from 10:00 AM to 9:30 PM every day. 
Address: Jalan Hang Kasturi, City Centre, 50050 Kuala Lumpur, Wilayah Persekutuan Kuala Lumpur, Malaysia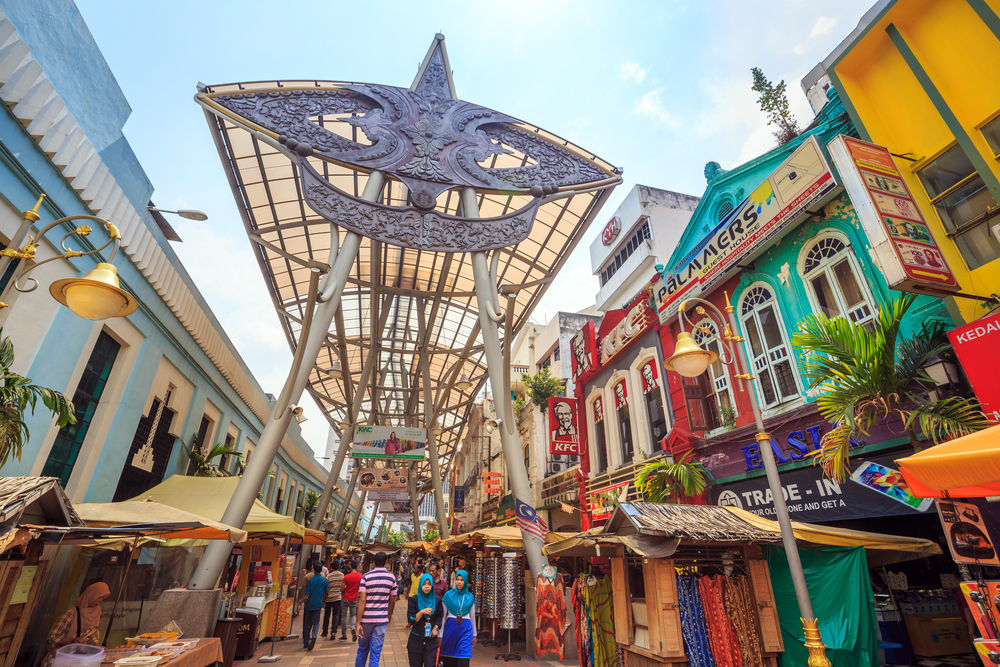 Photo by Thrillopia.com
We're here to help
Wheelchair travel does not have to be a problem. Learn about our country, make lots of memories, and appreciate all that it has to offer. If you are traveling in Malaysia and don't already have your own wheelchair, you can rent a wheelchair from KARMA.  Talk to a KARMA representative today to learn more about KARMA wheelchairs!
Call us: 03-5612 1921 / 010 – 238 1921
Email us: [email protected]